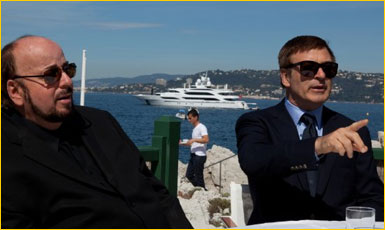 HBO TO AIR DOCUMENTARY ABOUT CANNES FILM FEST
by Susan Royal
HBO has picked up the North American TV rights to James Toback's Cannes-based documentary, Seduced and Abandoned.
The film – shot during last year's Cannes Film Festival and world premiering at this year's fest – follows Alec Baldwin and Toback around Cannes as they pitch a film they're trying to get financed.
In addition to interviews with financiers and distributors, Seduced and Abandoned contains interviews with Martin Scorsese, Francis Ford Coppola, Ryan Gosling, Jessica Chastain, Bernardo Bertolucci and other film luminaries. The result is a picture of the current state of the film industry.
HBO has not yet set the airing date. See the trailer.