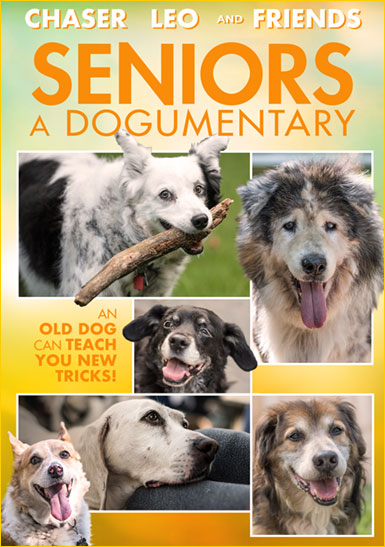 Seniors: A Dogumentary, the latest animal documentary from filmmaker Gorman Bechard, features amazing older dogs and the people who love and protect them. It will be released on VOD and DVD on September 29.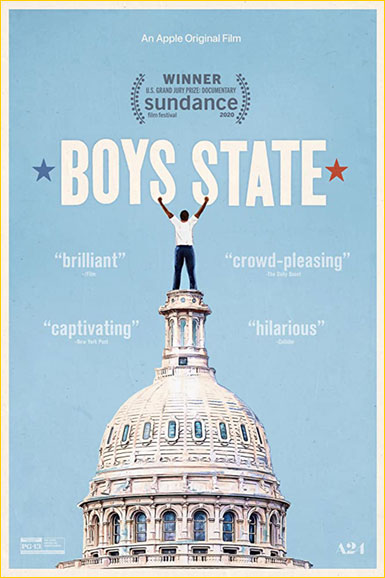 Sundance Documentary Grand Jury Prize Winner
Boys State on Apple TV+
Boys State follows a thousand Texas high school seniors as they get a crash course in politics by creating their own state government. After taking top documentary honors at this year's Sundance Film Fest, the film, directed by Jesse Moss and Amanda McBaine, was supposed to screen at the SXSW Film Festival in March. But SXSW was cancelled, as were many other festivals, due to the pandemic.
These uncertain times have resulted in an unusual and ever-changing film festival world. Some festivals have cancelled completely – most recently Telluride, announcing there is no safe way they can hold a festival this year. The Cannes Film Festival didn't have its normal physical edition in May, however, the 56 films chosen as Official Selections were announced so that those films could receive recognition.
Most festivals still taking place in 2020, are doing so virtually, including the LA Film Festival and the Austin Film Festival. All Sundance Institute Labs are being held online.
The Venice Film Festival (September 2-12) is one of the few fests still planning to have a regular physical presence in 2020. The New York Film Festival (September 25-October 11) will be a hybrid with both online and physical components and the Transilvania Film Festival will be part online and part outdoor screenings. The Toronto Film Festival (September 10-20) will go on, but with a pared-down slate of 50 films instead of the more than 300 films usually screened.
Many festivals have pushed back their 2021 dates. Among them, Santa Barbara (now March 31-April 10) and Palm Springs (now February 25 -March 8). Many others are expected to announce changes in their 2021 dates in the upcoming months.