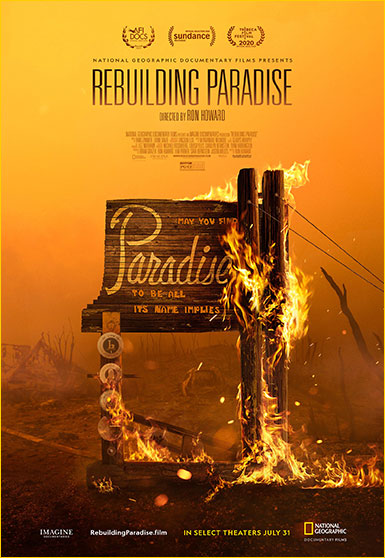 Rebuilding Paradise
The Camp Fire – the deadliest U.S. fire in 100 years, and the worst ever in California history — began on November 8, 2018, killing 85 people, displacing 50,000 others and demolishing the town of Paradise, California.
The second anniversary of this devastating event will be marked with the commercial-free broadcast of the Ron Howard film Rebuilding Paradise on National Geographic. The film is described as, "a moving story of resilience in the face of tragedy as a community comes together to recover what was lost and begins the important task of reimagining and re-embracing their future."
The documentary is currently available via the AppleTV app, Amazon Prime, GooglePlay, VuDu, Comcast and other digital platforms. National Geographic Documentary Films will donate one dollar of each sale or rental of the film in the month of October (National Fire Prevention Month) to California Community Foundation's Wildlife Relief Fund.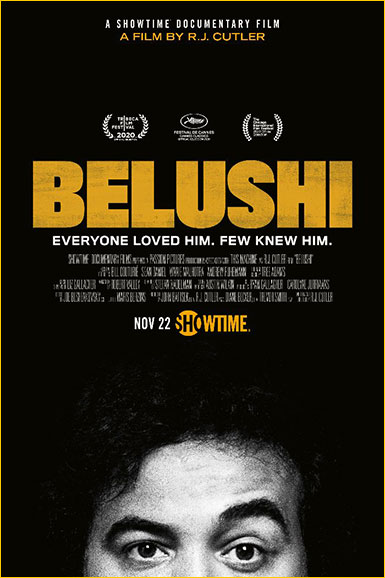 John Belushi's Life in the
Words of His Friends
R.J. Cutler's feature documentary tells the story of John Belushi's life through the voices of his friends, family and collaborators – Dan Aykroyd, Chevy Chase, Jane Curtin, Lorne Michaels, Carrie Fisher, Jim Belushi, Penny Marshall, Harold Ramis and John's wife, Judy Belushi – on previously unheard audiotapes.
BELUSHI launches on Showtime on November 22.